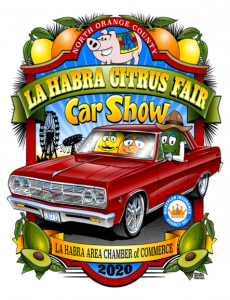 Citrus Fair Car Show - Cancelled
Cancelled - La Habra Citrus Fair's Classic Car Show.
Breaking News! The La Habra Citrus Fair Car Show has been postponed and canceled for the month of May 2020.
The La Habra Chamber of Commerce, the host of the La Habra Citrus Fair, is closely monitoring the reports of COVID-19 in the area and are taking appropriate precautions for all social distancing and "safer at home" recommendations. The risk to the general public is our primary concern. Therefore, regretfully, we are unable to host the La Habra Citrus Fair in May due to the coronavirus (COVID-19). We are looking to reschedule this year's fair in the Fall.